Create Profitable Agency Lead Videos with the
Most
Powerful and Flexible

Drag/Drop Video Editor

This Amazing 'Ken-Burns' Video Creator Makes Unique Videos to Sell to Restaurants & Generate Leads With - Special Pricing for Massfluence Customers ONLY
Drag/Drop Cloud Tech.

- Drag thousands of images, video clips, audio, and more into the timeline editor for fast video editing

Advanced "Ken Burns" Wizard

- Customize pan and zoom effects on any image you want down to the exact spot you want for 100% unique videos

MultiTrack Timeline Editor

- Layer images and full video tracks over audio voiceovers or background music for ultra-fast video building.

Commercial Rights Included

- Bank six figures per year selling amazing videos to clients the easy way

DFY Local Niche Templates

- Create videos from DFY templates for clients in a variety of hot local niches fast.
PlayPix Professional Commercial License Just $497.00
Special Pricing & Unlimited Rights for Massfluence Buyers Today Only: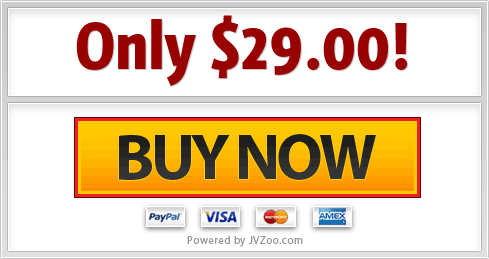 Your low-cost investment is protected by a 30-day money-back guarantee
You already know video is the most powerful marketing tool and in 2022
it's going to get bigger.
Your #1 Traffic Source by Far:
By 2022, online videos will make up more than
80% of all consumer internet traffic (85% in the US). - Cisco
Much Higher Conversions with Video:
Viewers retain 95% of a message when they watch it in a video, compared to 10% when reading it in text. - Wirebuzz
Consumers are Demanding More Video:
43% of people want to see more video content from marketers. - HubSpot
Although
there are tons of video marketing tools today...
No Video Tool had
Everything We Needed


for Fast Professional-Grade Video Creation.

All the video creation tools we came across were…
Too Complex

- You need to buy an additional training course on just how to use the editor

Too Feature Diluted

- Couldn't allow for rich video customization and what our clients wanted

Too Junky and Unsupported

- The videos not only looked bad and the app would go unsupported
For years, we've been searching for a video creation tool that is…
Powerful enough

to create attention-grabbing videos that build trust and drive insane traffic and sales…

Flexible enough

to create videos that don't look like everybody else's videos…

Simple enough

to start cranking out professional videos in minutes, without steep learning curves or endless tweaking.
Because we were simply losing too much money and wasting too much time with video editors that didn't live up to the hype, we had no choice but to create our own custom solution.
Introducing...
Drag and Drop

Your Way to

Professional Grade Videos


in Just 4 Steps

Drag Pro-Quality Images or Videos to the Timeline

Search a gigantic library of pro-quality images or a big collection of video clips and drag them to the timeline editor to begin creating your video.
Layer Custom Voiceovers, Background Music, and other Audio
Then, layer custom voiceovers you record in PlayPix or import into the app, background music, or other audio behind your image and video clips. You can change the timing of any image or video clip to sync everything perfectly.
Customize Text, Fonts, Animations, Timings, and More
Then, add text, overlays, advanced pan/zoom effects, watermark images, and far more to any image or video you've added to the video timeline editor. PlayPix allows you to import and customize everything to make the video exactly how you want.
Preview, Render, and Profit
Then, preview how your video will look right inside the app and once it's right, hit render. PlayPix will store your project and video inside the cloud server for no additional cost for you to use whenever you're ready.
See How
Easy

It is to Use in this Demo
A Few Features Include:
Everything you need to get highly qualified traffic and leads for your business or your clients...
"Drag n Drop" Editor for Rich Video Customization
Quickly add text to any image or video, change size, fonts colors, add color overlays, and more for fast, precise video creation.
Multi-Track Video Timeline Editor
Layer images and full video tracks over audio voiceovers or background music for ultra-fast and efficient video building.
9 DFY Local Business Templates
Get 9 DFY templates to create videos from fast in the hottest local niches including Plumber, Dentist, Accountant, Auto Repair, ChildCare, Dentist, Divorce Attorney, Dog Training, Social Media Manager, SEO Manager, Real Estate Agent.
Advanced Ken-Burns Style Animator
Customize pan and zoom effects on any image you please down to the exact spot you want. Make your PlayPix videos stand out from any other video made with the other video creators on the market!
Upload Music, Voiceovers, Custom Video Clips, & More
Add your own voiceover tracks, audio, images, video clips, intros/outros, and more
Access to PlayPix Stock Photo and Video Libaries
Tap into our massive database of millions of pro-quality images and 1000s of videos in tons of different niches to build PlayPix videos from.
And Even
More Highly Unique Features

Like
Built-in Voiceover Recorder

- Record a custom voiceover on the fly and insert it into your video using PlayPix built-in voiceover audio capture and voiceover system

Onboard Library of Transitions and Animation Effects

- Dazzle your viewers with easy-to-add transitions between slides or parts of any video.

Fully Cloud-Based

- No need to download or store anything.

Preview the Video before Rendering

- Finally! Actually, see what your video will look like before you sit and wait for it to render.

Free Cloud Storage

- Store your videos and campaigns all on our servers.
And far more than that!
Get Access to PlayPix Commercial Now
Your low-cost investment is protected by a

30-day money-back guarantee
Create Videos that
Stand Out from the Competition,

Grab Attention, and Make You Profits

While all your competitors are using the same video tools to create cookie—cutter videos…

you can use PlayPix to create truly unique videos that stand out and win the attention your business deserves.

Because let's get real…

to win new customers or keep your clients happy, you need to create videos that are DIFFERENT which is exactly what PlayPix allows you to do on the fly.

Check out some videos made in just a few minutes using PlayPix:
Finally, a Video Creator that Works for
Everyone!
You can render unlimited videos in unlimited niches. PlayPix works for…
YouTube Vloggers

- create fully customizable Ken Burns style pan/zoom image videos with custom voiceovers and CTAs fast just like the most profitable channels are doing today

Local Marketers & Brick/Mortar Businesses

- create videos to sell or rank for local businesses, videos for local promotions or events, using Local DFY templates.

Affiliate Marketers and eCom Store Owners

- create viral social media videos with custom CTAs to lead viewers to the sales page. Plus, import full video clips demonstrating the product into your PlayPix videos.

Content Creators and Bloggers

- Transform or curate existing content into a fully unique video and share on YouTube and social media.

Facebook Advertisers

- Create perfect Facebook optimized video ads to generate easy clicks, leads, and sales for your business in any niche you want.
Profit from Clients with the

Commercial License Included for a Limited Time!
With PlayPix, you're getting Commercial License thrown in for free, allowing you to quickly create unique, expert marketing videos for clients in minutes and profit from clients.
Why?
Because local (and online) businesses are tired of the same cookie cutter template services or gimmick SEO ranking strategies.
They, like you, know that to win in 2021 you must have unique video content and unique lead generation videos…
which is exactly what PlayPix will allow you to create fast.
The best part is…
there are endless clients waiting to pay you, starting right now! Look at how many video jobs there are on Upwork now:
That's just one freelance website. There's dozens more plus hundreds of forums and Facebook groups where real biz owners need your help to create professional looking videos today.
Your Profits Can
Stack Up Fast
Imagine that you only charged $500 for one lead generation video
(tons of businesses charge way more).
Just look at what you could be making from 1-3 clients needing multiple
videos for multiple keywords in YouTube or social networks:
That doesn't include the extra marketing services you could be throwing in like Wordpress site setup, video SEO, copywriting, social media management, and much more.
Get Access to PlayPix Commercial Now
Your low-cost investment is protected by a

30-day money-back guarantee
PlayPix

vs "The Other Guys"

Check out all the unique features available only in PlayPix compared to just
basic video creators apps.
Can Create Videos for All Needs
Multi-Track Timeline Editor
Preview Video Before Render
Built-in Image & Video Library
Publishes Video in HD Format
Supports Video Clips, Images, and Audio in One
Other Guys
No
No
No
SOME
NO Requires
Upgrades
No
Don't Blow Hundreds Per Year

on Video Tools you Don't Need and Won't Use!
While other video tools can cost you $29, $39 or even $59 per month for a whole bunch of features you'll never use.
PlayPix is all yours for a one-time only, super low fee during this limited launch period.
The Price Will Be Going Up Soon.
Of course, we cannot continue to offer PlayPix for this ridiculously low price for much longer. To support the bandwidth for this technology and provide you with world-class support, we have to raise the price every few hours.
Plus, PlayPix will soon be sold for a monthly or yearly subscription after the special launch period ends. If you buy now, you'll lock in access month to month, for a one-time only and super low fee today.
So fair warning, the incredibly low price you see below will disappear any moment now potentially doubling or tripling in price without warning.
Don't let it slip away and end up kicking yourself later.
Plus,
Get These Amazing

"Fast Action"

Bonuses Today
Bonus #1
Stunning Transparent Images - $147 Value
Get 500 premium TRANSPARENT photos to use in your videos, ads, sites, and more! Transparent photos can be added on top of any photo or inserted into any video fast and easy and premium ones like these are hard to come by.
Bonus #2
2000 Premium Audio Tracks - $197 Value
Music is the key to making a video come alive! Now you'll get thousands of premium audio background and audio effects to use in your PlayPix videos. Includes tons of different niches and styles so you have music for any type of video.
Bonus #3
Amazing Powerpoint Collection - $97 Value
Get a variety of high-quality templates in many different colors and styles for any webinar slide deck idea you may need or video course!
Bonus #4
Slick WP Page Builder Software - $297 Value
This WordPress Page builder comes packed with loads of content elements – you can start building your layouts in minutes with drag and drop features and with no coding experience.
You'll
Love it, or it's
Free.
Here's our 100% unconditional 30-day money-back guarantee;
We've worked long and hard to create a video tool that you've always wanted, a smooth, glitch-free tool that's easy to navigate and quick to master.
A tool that can create more modern, stylish videos for all kinds of products, services and types of business.
And we know you're going to LOVE using it!
In fact, we truly believe you'll never look back at those expensive monthly subscription tools again!
If we're wrong and you don't instantly fall in love with this simple yet powerful video creation tool for whatever reason or for no reason at all, we'll send your money straight back no questions asked.
But you need to act fast because…
We Can't Wait to Hear Your Results…
and how this has been the #1 thing that has finally allowed you to make a consistent, reliable and income from home, easier and faster than anything else out there.
If you're ready for a truly unfair shortcut to create amazing video content...
just tap the order button below to proceed to a secure payment screen. It takes just 60 seconds to complete your order.
Click the button below now and we promise this will be one of the best decisions you've ever made.
FAQs
What all am I getting in my purchase?
You'll get access to all the features above. This includes the Commercial Rights to create/sell unlimited videos to clients, ability to store 10 projects at once, and ability to make videos up to 2 minutes in length.
Why is this better than other video marketing tools?
Playpix is the only one-time-fee video creator ever made that comes with a Multi-Track Timeline editor that supports images, video clips, and audio. That means you can quickly drag/drop images, videos, and more to create videos fast, but be able to fully customize everything for 100% unique videos. No more cookie cutter videos that don't sell or limited video editors. You can produce the best videos the fastest in the industry. Plus, with the unique Ken-Burns animator and image/video editor you can customize your images and clips exactly how you want to make pro-looking videos clients will really buy.
Do you offer fast support and updates?
Yes, you can see our "Support" link at the bottom of this page. We offer full support and training including a 30-day money-back guaranatee. Plus, the developers have a history of maintaining and improving their apps. Our team is here for you, 24/7.
Does it work for Mac and PC?
PlayPix is fully cloudbased, so it works for both Mac and PC users. All you need is a browser (we recommend using Google Chrome)
What if I already have PlayPix
This edition of PlayPix includes the unlimited rights to everything and more DFY templates + Commercial Rights.
Is there a money-back guarantee?
Of course! You have a 30-Days Money-Back Guarantee, no questions asked. Try it for yourself, see how easy you can find and win clients, and if you don't agree, contact us for an instant, no—hassle refund.
Get Access to PlayPix Unlimited Commercial Now
Your low-cost investment is protected by a

30-day money-back guarantee
No thanks - I don't want to sell beautiful, unique videos to businesses helping showcase their loyalty programs and services... take me to the membership.