The
Old Way

of Helping Small Businesses Do Online Marketing:
Waste Money on Hard-to-Track Ads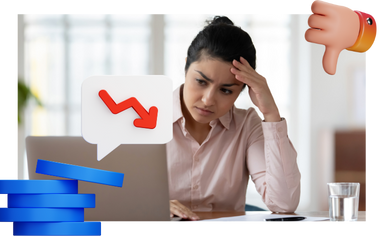 Wrestle & Waste Time with Complex Funnels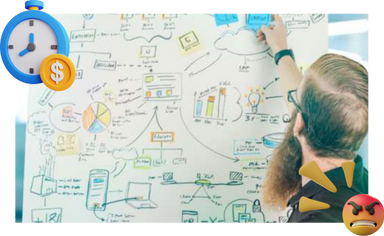 Pay for Expensive Site & Course Builders that Can't Generate Traffic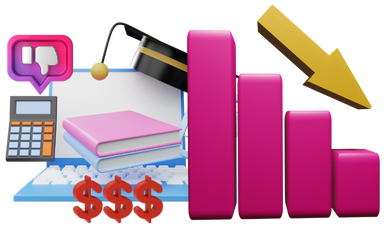 The New,
Easier Way
'Next Generation' Sites That Get the Leads, Sales, and Brand Advocates For You: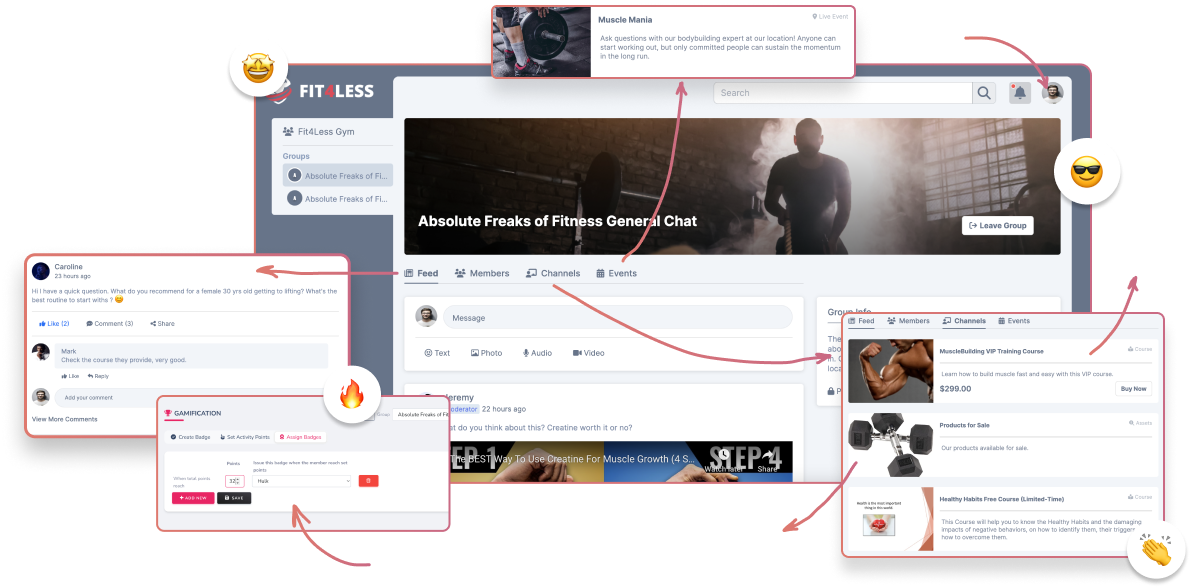 The Best Kept Secret in Marketing is Out…
Building a 'Tribe' is the
Only Real Way

to
Online Success Today
('Shiny' Tools & Systems Died with the Pandemic)
We spend more time online than ever post-pandemic…
& potential customers only want to do business with brands they've gotten to know, like, and trust online now.
Businesses that are creating online communities and building a tribe of followers are getting easy leads and sales today.
Checkout
This

…
"Businesses Are Seeing an Average 4,530% ROI from Building an Online Community" - HigherLogic
Building a branded online community is the single most profitable thing you can do online now regardless of industry according to recent studies.
"Users are Leaving Social Media Groups for Branded Online Communities in Droves" - Peerboard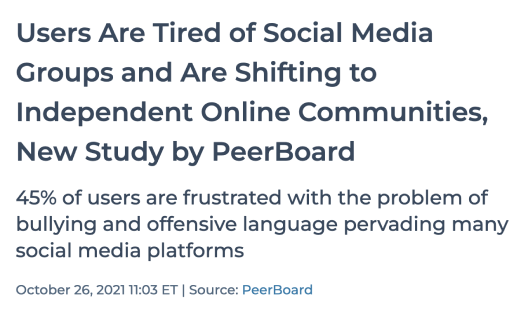 Social media has too many ads, is polarizing, and is becoming bot infested according to a big study.
"76% of All Internet Users Now Participate in Online Communities" - GlobalWebIndex
Internet users are spending more and more time in online brand communities.
"98% of Users Feel a Sense of Belonging Participating in a Branded Online Community" - Amity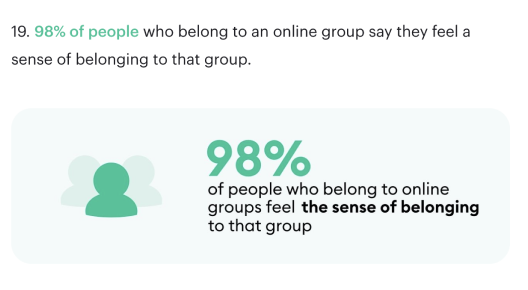 Online communities are now people's 'home away from home' post-pandemic.
Problem is…
Building a Community that Does the Selling for You is Time Consuming & Expensive
If building 'self-selling' communities were easy, everyone would be ditching expensive Facebook ads, clunky funnel builders, & dead SEO. After all,
Multiple discussion group tools and moderators are required
Facebook Groups are polarizing, distracting, and get shutdown
Kajabi and product selling apps are too expensive
You need additional gamification apps to refer new members passively
But Now, for the First Time Ever…
Auto-build 'Next Generation' Sites that Sell Products,
Generate Leads, & Build Raving Fans
on Autopilot
All in One Place - With No Experience Needed
Hey, it's
Ben Murray

&

Karthik Ramani

here.
Because we believe building your 'tribe' is key to selling & surviving online longterm…
we've developed the first solution that builds sites that gets the hard leads and sales for you, building a community of perpetual buyers that refer others.
You and your clients' customers deserve an online home and now you can finally give them one with this all-in-one site builder app.
Introducing...
Massfluence is a revolutionary new technology that builds sites that grow automatically with push-button viral communities, displays your business information and events, and auto-sells your courses and products in one place.
Finally, ditch dying ads, frustrating funnels, distracting social media, & expensive course builders for a game-changing app that builds a tribe of passionate customers and brand advocates hands-free.
This Isn't Your Run-of-the-Mill Site Builder…
Massfluence is a Full Marketing Machine with

Everything Under One Roof
In seconds you can auto-build…
Gamified Communities
Publish content, memes, images, tag friends, share content and more in push-button viral communities. Watch your community go viral with built-in gamification and bring you free traffic for your products

Classrooms
Host your entire video course and training materials on our dedicated servers. Provide access to your community for free or add a paywall.
Calendars
Schedule launches and announcements to your community. Plan events like webinars, free training and more inside a community calendar everyone can see.
Selling Systems
Integrate payment processors and sell digital or physical products right on your Massfluence site to your community
Live Chat & Video Calling
Let your tribe chat back and forth in private DMs and do video calls live in Massfluence sites.
Let Your Subscribers Run a Super Unique Web Design Business
Plus, Massfluence comes with AgencyRights technology on the front-end version for incredible value, so your subscribers can get paid monthly running a super unique web design agency that cuts the costs of several expensive apps.
All it Takes is
4 Easy Steps

to Get Results…
Step 1
Choose a Website Template & Add Channels
First, choose a template for your new website from a selection of premium templates.
and then choose what engaging channels you want to add to it. You can create…
Community Discussion Channels
- where you let members post topics and facilitate discussions.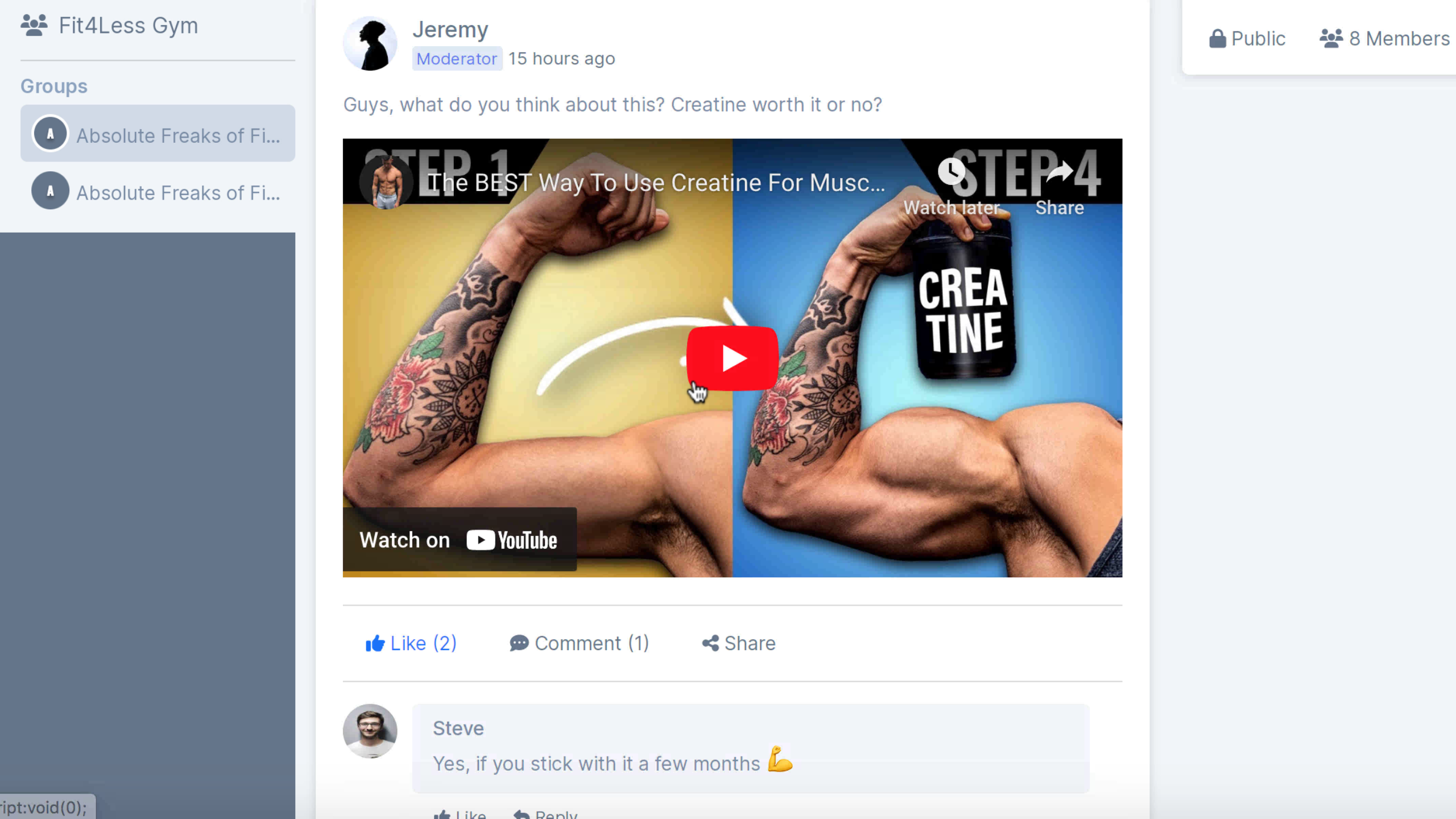 Resource/Event Channels
Post important information about your business including events and sales.
Content Channels
Share videos, memes, images, blog posts, and more for community members to comment on and share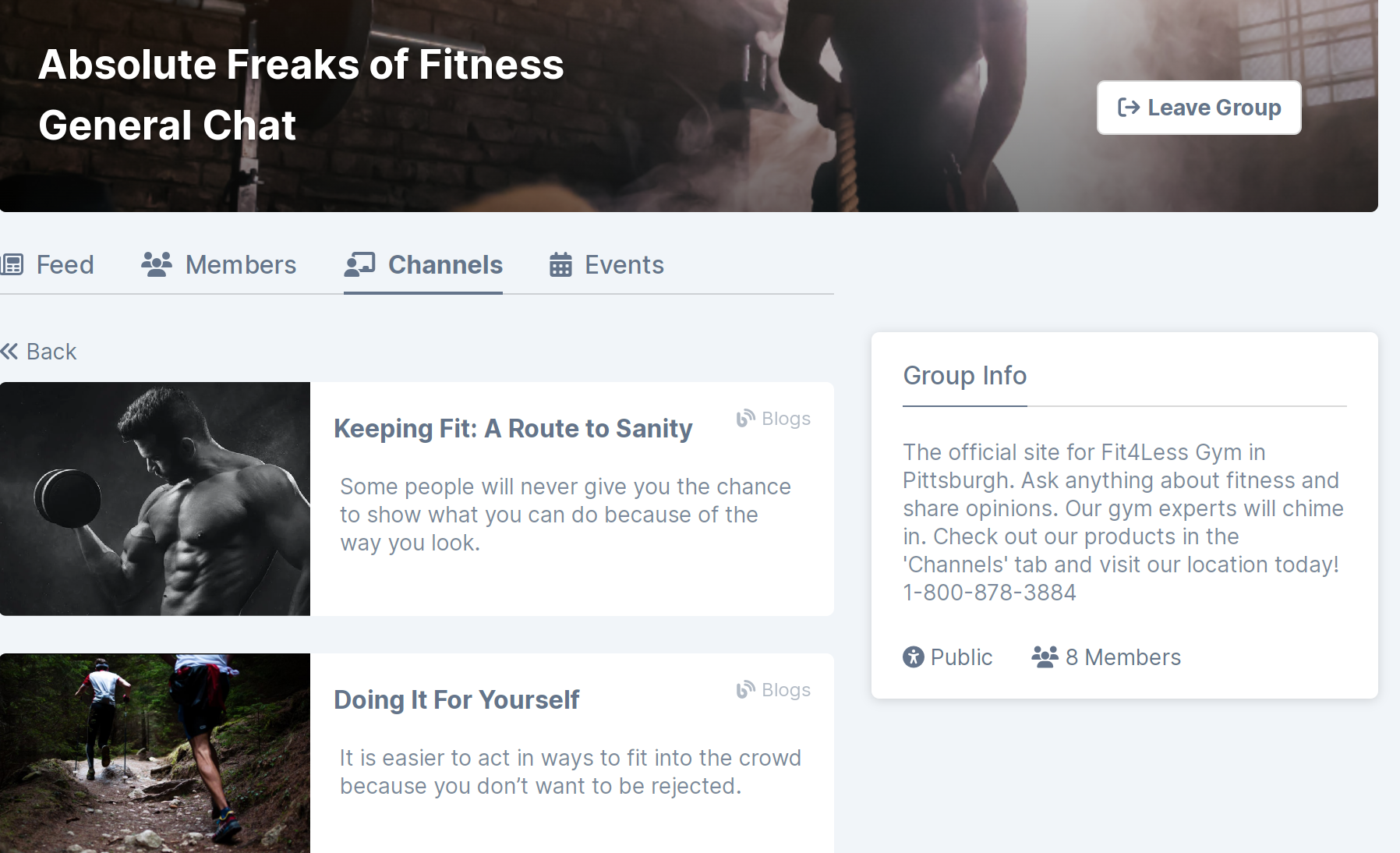 Course/Products Channels
- Upload courses, sell physical products, integrate payment solutions, or link to external products right inside Massfluence to sell
Step 2
Add Your Products and Courses
Then, integrate your products into your new site. You can upload full HD video courses, link to external products, or sell your own digital or physical products with payment integration.
Sell & Host HD Video Courses
Sell Physical Products & Consultations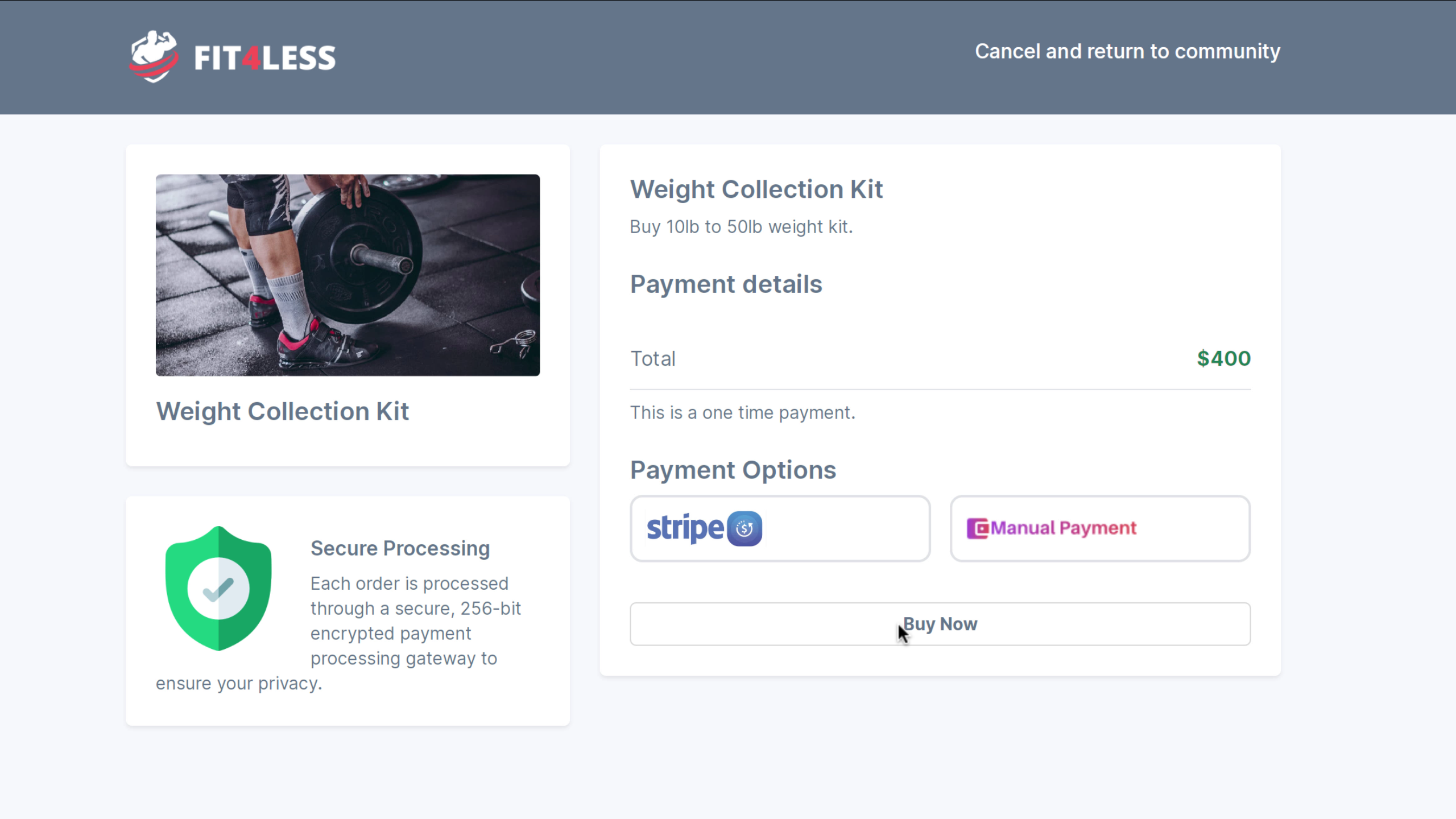 Step 3
Turn on the Gamification & Viral Growth Features
Turn on 'gamification' tools inside of Massfluence to encourage members to share content, comment, and purchase products. Community members can earn points and see themselves on leaderboards.
Plus, choose to let each member refer others to the community for extra points that can go toward coupons, leaderboards, or free products and bonuses.
Step 4
Watch the Leads and Sales Happen Handsfree
As your community members engage with each other; you'll naturally gain more members and leads.
Members will also begin buying your products integrated into Massfluence with no hard selling needed due to the social proof from the community.
Massfluence
Replaces

All These Apps:
Kajabi
Sell your courses right in Massfluence
$299 Monthly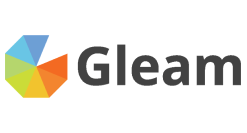 Gleam
Incentive members to refer others & 'gamify' your community for autopilot leads
$97 Monthly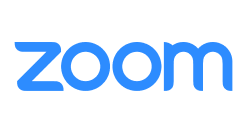 Zoom Pro
Do video and voice calls with community members
$60 Monthly
Facebook Groups
Ditch polarizing, distracting Facebook for a better community experience
(Super Distracting)
Wix
Provide product information and business info in one place
$49 Monthly
Google Docs & Calendars
Share crucial information about your business and schedules
(Time Consuming)
Slack Pro
Let community members private message and chat live without an additional login
$17 Monthly
ClickFunnels
Sell multiple products and upgrades in private or public community channels
$299 Monthly
Some
Unique Features

Include…
Create 'Next Generation' Sites from DFY Templates'
Choose from gorgeous templates to create new websites that do the lead gen., product selling, & community building for you.
Customize everything about your Massfluence site in a click from colors, to logos, and more. Add administrators and moderators, too.
Create Revolutionary 'Site Channels'
Create multiple engaging channels in your site like discussion channels that facilitate conversations, content channels that share viral content, product channels that sell courses or physical products, and resource channels that link to support or events.
Choose to make some channels public to everyone, or private which requires payment to unlock or a certain number of gamification points.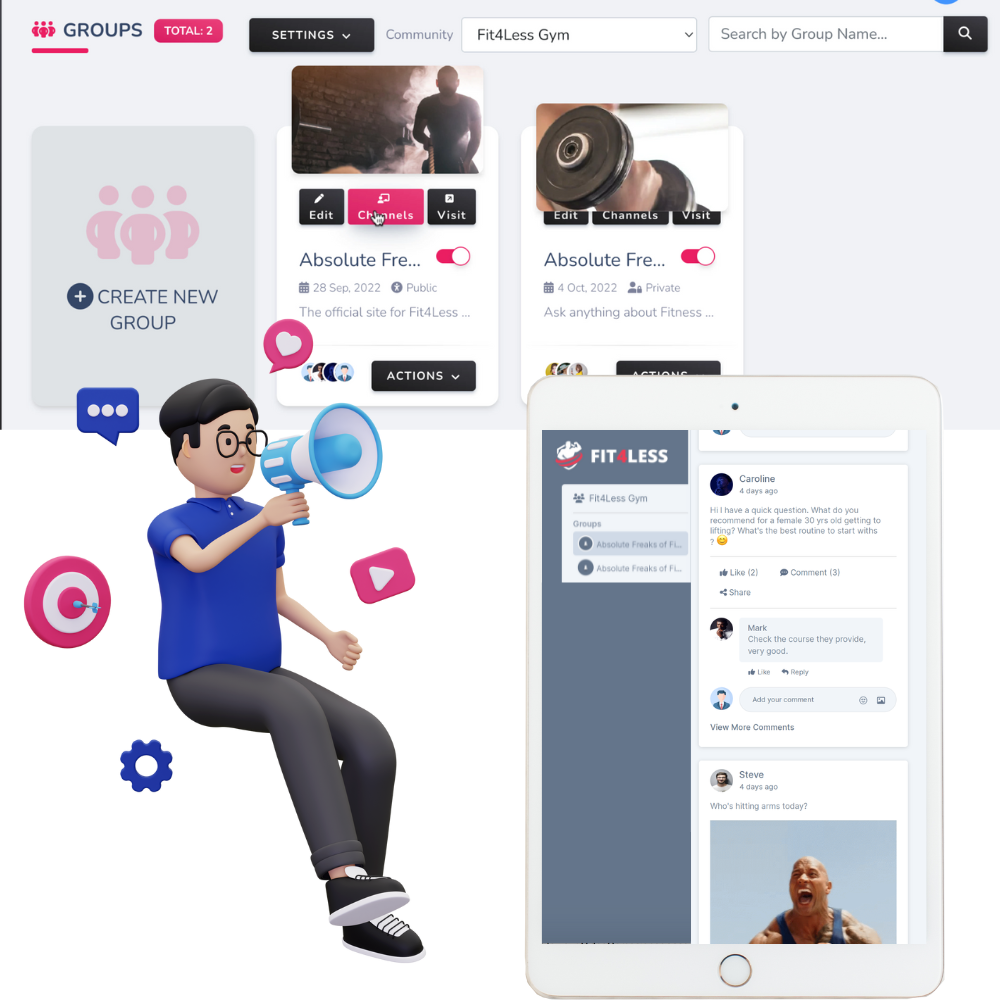 Push-Button Viral Communities
Auto-build engaging communities of fans that know, like, & trust you with rich engagement & chat features Massfluence rich engagement technology lets amazing conversations happen naturally & builds your community fast.
Let members create avatars, respond with emojis, share videos and content, get notifications, and respond to each other in real-time.
Built-in Gamification for Auto Pilot Members & Leads
Massfluence is the only app that builds communities super fast with gamification technology. Reward members for discussions, posts, purchases, referrals, and more with points & leaderboard technology.
Plus, you can showcase fun leaderboards in your group encouraging others to post and referr new members to climb the leaderboard.
Create In-Person and Digital Events
Create and showcase events on your Massfluence page in a click for members to register and join.
Make in-person events at a location they can register for, or digital events like a special webinar or Zoom call for members.
Integrate & Sell HD Video Courses
Upload your video courses and host them right inside Massfluence. Members are just a click away from paying and gaining access to the premium education content locked in your product course channel.
Host HD videos, allow comments, create memberships, and far more.
Sell Any Digital or Physical Product with Payment Integration
Plus, you can sell any digital or physical product too within Massfluence. Integrate payment processors like Stripe, RazorPay, PayPal, to accept payment...
Or link to external payment programs and sites within Massfluence too for fast sales.
Video & Voice Marketing Tech.
Allow members to share videos from their phone or desktop with each other or respond with voice messages in your community.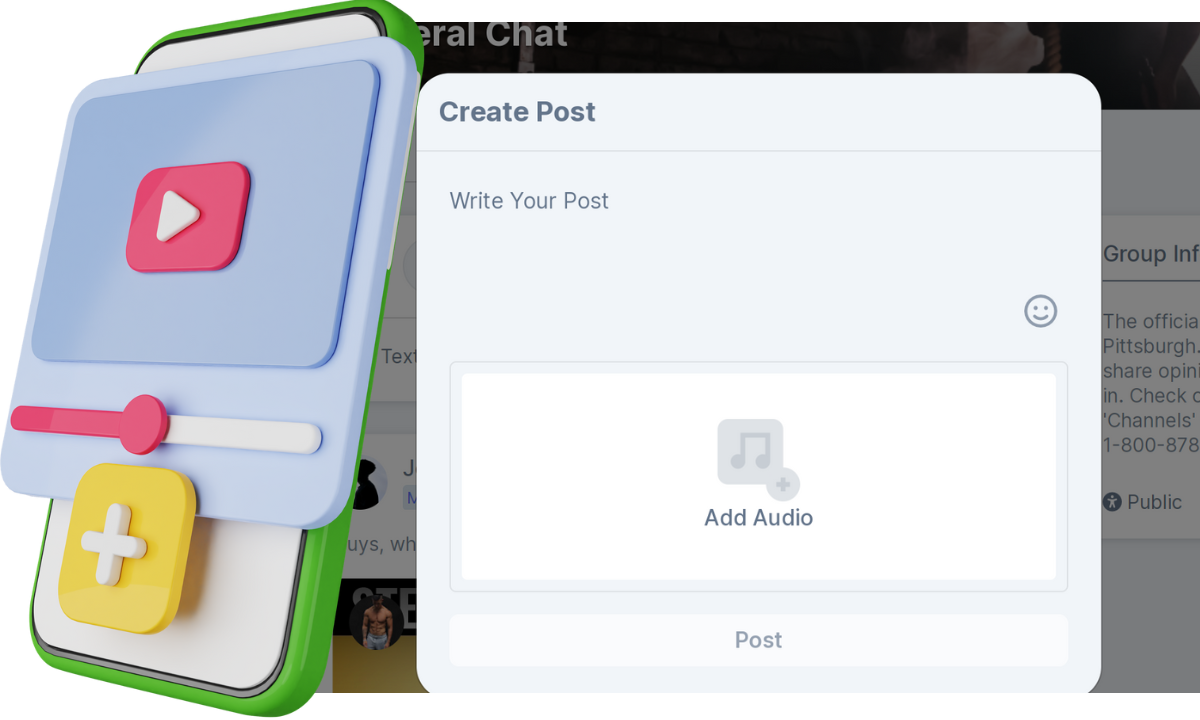 Autoresponder Integration - Collect Emails from New Members on Autopilot
Choose to collect the email address from every member that signs up and send them to the autoresponder of your choice.
Build marketing lists 10x faster than boring opt-in pages and dead funnels.
Live Chat and Private DM Features
Massfluence lets community members live chat in real time with each other, just like on Facebook. Encourage chats with certain community members and direct messages like a major social network - minus the ads and distractions.
Get Prequalified Local Business Leads
We'll help get you clients that will pay monthly fees for Massfluence gamfied sites. Get small business clients desperate for more leads and sales and tired of struggling with expensive outdated sales and funnel tools. You'll see exactly where to find clients that desperately want these viral sales hubs and communities set up for them and are willing to pay monthly fees.
Detailed Community Analytics
See how fast your site & community is growing, which members are the most engaged, track sales, and more with deep analytics.
VIP Access to Massfluence Agency Community
Get an approved ticket to our own exclusive gamified community site where you'll get VIP content on how to scale your Massfluence and agency services to a six-figure level and beyond from experts. Ask questions, connect and share tips with other members, and earn points referring others that go toward bonuses and apps.
Viral Referral Technology
Not only that, but give each member a 'viral referral link' that lets them earn points when they refer othe remembers.
Encourage members to invite their friends and family to your community and earn gamification points for doing so that can go toward coupons and products. Build a community of members and a HUGE email list on autopilot with this.
Plus Even
More Features

Like…
Tutorials & 24-7 Support
Easy to Use - Beginner Friendly
Built-in SMTP Sending
Assign Admin Roles & Moderators
Create Events & Dates
Easily Share Posts & Videos

Real Results from Users

Advanced Bot & Spam Protection
Add Retargeting Scripts
Super Congruent Funnel Priced to Convert:
FE: Massfluence Advanced
$47.00
Includes all the features above with both Agency Rights and Commercial Rights to sell to clients.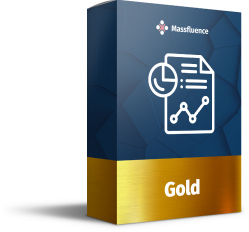 OTO1: Massfluence Gold
$127.00
This upgraded, more advanced edition of Massfluence includes..
Create Unlimited Communities
Create Unlimited Groups
Create Unlimited Channels
Create Unlimited Courses & Products
Add Banner Ads & Popup Banners
Best VIP Community Themes
Add Polls & Surveys
Bulk Email Notifications & Broadcasts
Advanced Webhook Integrations
DS1: Massfluence Gold-Lite
$57.00
A lighter version of Massfluence Gold for a lower cost, but with fewer features.
OTO2: - Massfluence Ruby VIP
$67.00
Our team will help guarantee you land your first clients in a special VIP offer. Includes…
Outsourcers License + Integrate Team member technology
DFY 'Community Selling' Agency Site to help sell services
20 DFY Communities + Courses Ready to Sell & Clone
Top Community Moderators Access - get access to cheap, fully approved community engagers & moderators
DFY Leadgeneration Agency Ads to Get Clients
Massfluence Template Club Access
Plus, the Ruby edition comes with one-on-one support to help guarantee success. We'll help you get your first ads campaign up, help understand anything better in the training, and generate your first leads.
DS2: Massfluence Ruby VIP-Lite
$67.00
A lighter version of Massfluence Ruby for a lower cost, but with fewer features.
OTO3: Massfluence Platinum
$97.00
This most advanced edition of Massfluence includes…
Unlimited agency account license
Unlimited video hosting license
Unlimited team members license
The ability to whitelabel the app with custom domain, logo, and colors
Outsourcing training - learn how to scale your agency faster
Community Agency Suite - get a set of DFY logos, Fiverr Gig templates, print-on-demand materials, swipes, contract, legal agreement, and more to start getting agency clients.
Platinum VIP bonuses
Plus, the Ruby edition comes with one-on-one support to help guarantee success. We'll help you get your first ads campaign up, help understand anything better in the training, and generate your first leads.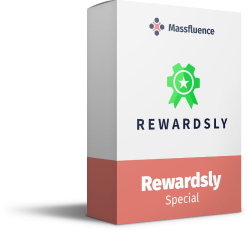 OTO4- Massfluence - Rewardsly Special
$49.00
Rewardsly is a groundbreaking cloud app that creates and sells rewards programs and gift card systems to small businesses online or offline. This 'smart' app comes with agency rights allowing your subscribers to provide a much-needed service to small businesses and run a loyalty agency business hands-free with proprietary technology.
OTO5- Massfluence - Forrk Special
$49.00
Forrk is a groundbreaking cloud app that creates everything restaurants need to survive and thrive in a post-pandemic world. Set up QR-code menus & mobile online ordering/delivery for restaurants who can't afford to pay huge fees to UberEats, GrubHub, Deliveroo and more.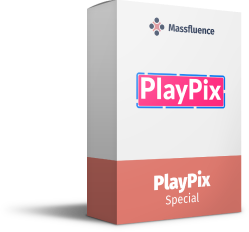 OTO6- Massfluence - Playpix Special
$49.00
PlayPix is a groundbreaking drag-n-drop cloud video creation tool that lets anyone create studio-quality videos for any need in a matter of minutes with brand-new technology and no learning curve needed. Sell your loyalty agency services through these amazing videos.
Fast-Pass Bundle Deal
$257.00
Plus there will be a fast-pass bundle deal available that includes all the upgrades for a one-time price everyone will see.
Big
$7000

Opening Contest

Prizes Include...

Phase 1 Contest: Oct. 26-29
1st place
$3500
2nd place
$2000
3rd place
$1000
4th place
$500
Phase 2 Contest: Oct. 30-31
1st place
$2000
2nd place
$1500
3rd place
$500
4th place
$250
Plus, additional contests are to be announced.
Minimums apply - make the same in commissions as the prize money. If not, you will be paid commissions earned. (Teams available for all contests)
Why Promote
Massfluence?
01.

High converting prelaunch & private webinars (Ben's last launch did 52% webinar conversions)

02.

Innovative app everyone actually needs longterm (Buyers have caught this year that 'shiny' tools aren't working well)

03.

Ben & Karthik's last two launches averaged over 600k in revenue combined (Forrk & Rewardsly)

04.

Big $7000 opening contest

05.

We will reciprocate hard
06.

Multiple sales pages and sales videos ready for optimum conversions

07.

8 Figure copywriter onboard

08.

Our VSL, copy and the entire funnel converts with double-digit EPCs.

09.

Tons of angles - works for any list out there
We Will
Reciprocate

Hard

Ben has sent over 1 million in sales to partners the last few years with 14% conversion and industry low 5.79% refund rate. This is because we still believe in doing promper promotions with our own bonuses, swipes, and demo videos.

We've been on too many leaderboards to make graphics for lately and will continue to reciprocate back hard to those that put in solid effort promoting our products.
Plus, Karthik is crushing sales and
leaderboards as well for partners.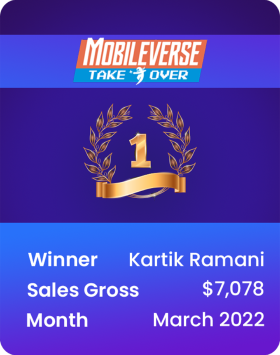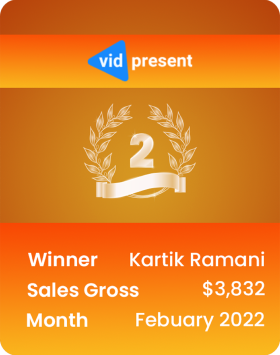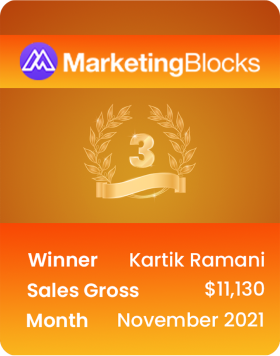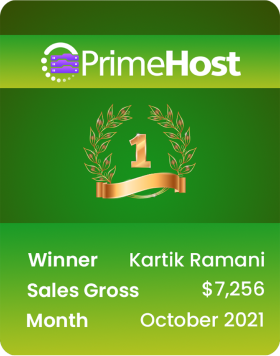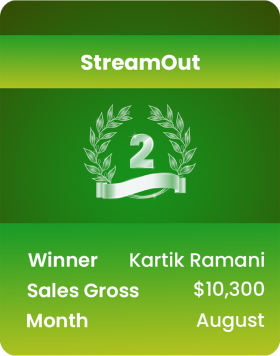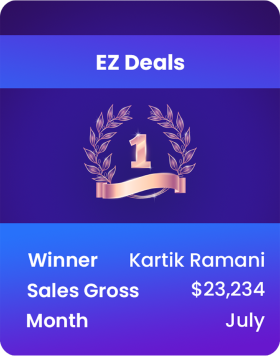 Reach Out for
Review

Access or

Any Questions
Karthik Ramani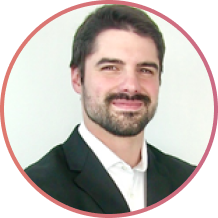 Ben Murray
passiveprofits7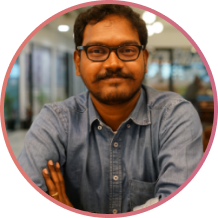 Madasamy
maddy_ssnce